THE ELEVENTH HOUR FOR THE NEW EXHIBITION AND CONGRESS CENTER
Exhibition industry as the export, investment and communication platform of the Croatian economy was the topic of the first panel held within the scope of the festive conference "Exhibition industry – disruptor or disruptee?" on the occasion of the 110th jubilee of the Zagreb Fair.

The neighbouring countries are investing heavily in the trade fair infrastructure and therefore it is high time to launch the project "Zagreb City" that primarily involves new and quality trade fair infrastructure with a large congress center. Then Zagreb will be able to use its position of a regional leader and trade fair activities will generate multiplier effects on the entire economy.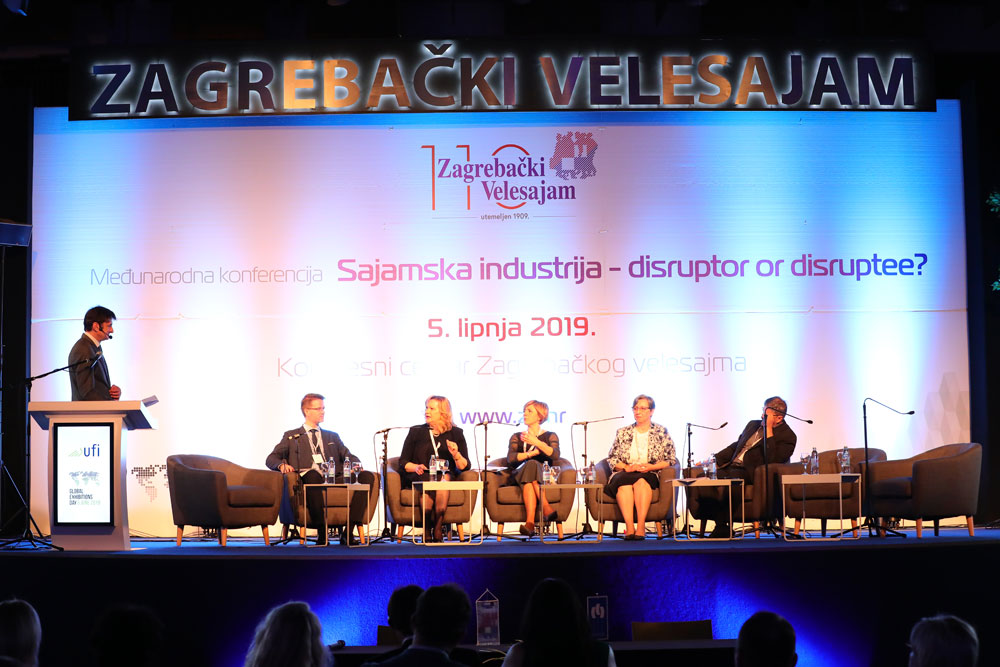 Trade fairs can reflect the economic situation and the economic growth can stimulate exports, as evidenced for example by figures on the current rise of Romania.

The economic policy must be focused on maximizing exports because without that the new exhibition infrastructure will not be worth much. The interpersonal relationship has no alternative and trade fairs have always been venues for trade and business so that their good fortune is guaranteed. The more we are in the digital sphere, the more important it is to maintain this kind of contact.

In short, these were the highlights expressed by Mr. Zvonimir Savić, MSc, Special Advisor to the Prime Minister on Economic Issues, Assist.Prof. Olivera Majić, PhD, Deputy Mayor of the City of Zagreb, Mrs. Ana Mandac, Assistant Minister of Economy, Entrepreneurship and Crafts, Mr. Miodrag Šajatović, Editor-in-chief at Lider and Mrs. Sanja Želinski Matunec, Advisor to the President of the Croatian Chamber of Trades and Crafts.