ZAGREB FAIR RECEIVED A PRESTIGIOUS AWARD
Zagreb Fair is the recipient of the 2019 Exhibition World/UFI GED Award, presented by the Global Association of the Exhibition Industry UFI, for its outstanding contribution to the exhibition industry development.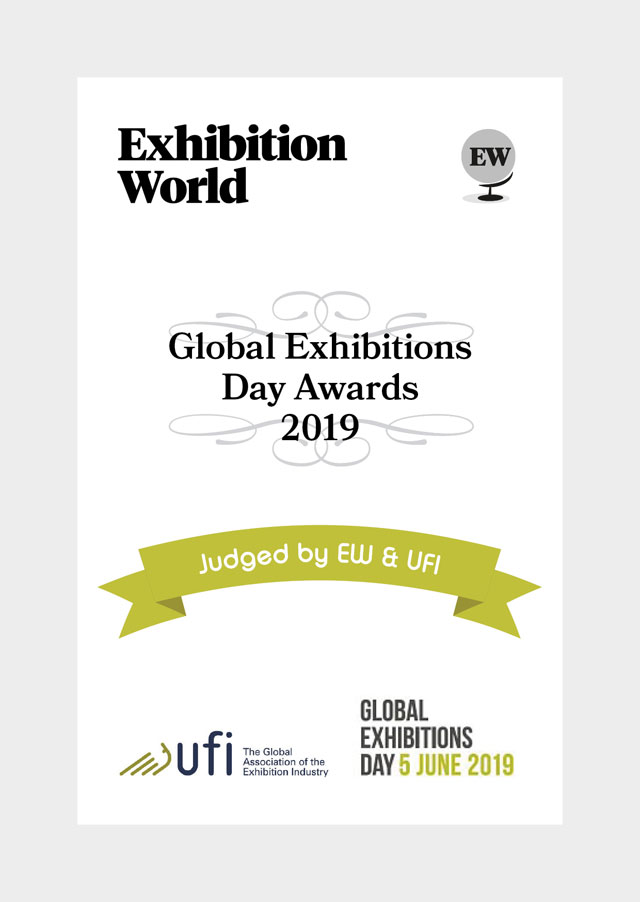 The award was given in the "Industry Impact" category for organizing the professional international conference called "Exhibition industry - disruptor or disruptee", held at the Zagreb Fair in June.

The expert jury of the Global Association of the Exhibition Industry, comprising key people in the world exhibition industry, justified its decision by emphasizing that the International conference held on 5 June 2019 at the Zagreb Fair offered insight into the importance and scale of the impact of trade fairs and events in the new business reality of interconnected economies and exploited the potential of the exhibition industry as the export, investment and communication platform in the real and virtual arena. In addition, the jury described the conference "Exhibition industry - disruptor or disruptee" as the perfect platform where knowledge, information and new perspectives on transforming the exhibition industry in the era of intense digitalization were revealed and shared.

The UFI's clarification also states that the Zagreb Fair enjoys the wholehearted support of the Mayor of Zagreb, Mr. Milan Bandić, who publicly supported the construction of a new trade fair and congress center. The center is vital for the Zagreb Fair to continue its path of development, internationalization of business and profitability in the conditions of the 21st century exhibition industry, as it is seeking and finding support and cooperation with the bodies of the City of Zagreb and the Republic of Croatia.

"We are really proud and grateful to UFI for recognizing our efforts to uncover new industry trends at the event that is marking the Global Exhibitions Day and symbolically commencing the celebration of Zagreb Fair's 110th anniversary. This award is a confirmation and a recognition of efforts invested by the Zagreb Fair and all its employees in developing the exhibition industry, implementing the strategy of internationalization and strengthening the role of the Zagreb Fair in the development of the economy of the City of Zagreb and entire Croatia" said Zagreb Fair Director, Mrs. Dina Tomšić, PhD.

Apart from UFI, the encouraging news also arrives from the Zagreb City Assembly, which at its 25th session held on 10 July adopted a decision approving the Zagreb Fair for the realization of a HRK 12 million loan. The approved funds will be invested in development, primarily in digitization of business operations and other investments required by trade fair activities, which will strengthen the company's competitiveness. Zagreb Fair will thus carry on advancing the quality of the currently used exhibition space in order to achieve the world-class service.

Given the resources available, Zagreb Fair will simultaneously continue to boost the technical equipment of the existing Congress Center and visitor services, in light of the growing demand for event management activities.