About Us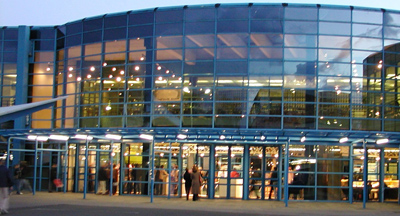 Zagreb Fair is an established organizer of trade fairs, business and social events that has been continuously operating for 110 years.

It is one of the 10 world's trade fair centers - founders of UFI, the Global Association of the Exhibition Industry, the centennial symbol of the City of Zagreb and the Croatian export product.

Through the organization of trade fairs and events the Zagreb Fair directly contributes to the promotion and networking of the Croatian and international business environment.

Along with the trade fair activities, we provide the complete service of organizing gatherings and events; congresses, conferences, symposia, business meetings, educational programmes, panel discussions, marketing presentations of products and services, press conferences, debates, get-togethers, receptions, business and gala dinners, cultural and entertaining events, confEx formats, exhibitions, concerts, festivals, theater performances, fashion shows and sporting events, always with one goal: the satisfied customer that enjoys maximum attention and professional and efficient service.

In order to achieve business excellence, the Zagreb Fair implements communication and conceptual redesign as well as programme, spatial and marketing innovations to reposition itself into the leading organizer of events, all in line with its mission of the heart of the business and social communication of the City of Zagreb and the Republic of Croatia.